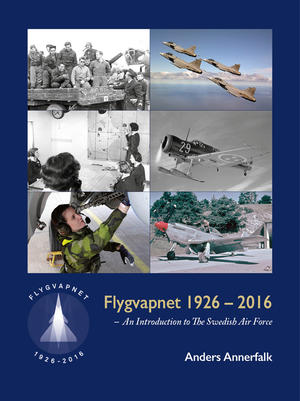 Flygvapnet 1926-2016 – An Introduction to The Swedish Air Force
On July 1, 2016 the Air Force celebrated its 90th anniversary. It is not a remarkably long time, compared to the Army and Navy, but with a development over the years that evokes just as much astonishment as admiration.
"Flygvapnet" – the Swedish Air Force – has on its own reached a position where its abilities, based on the collective capabilities of its women and men, are met with a wide respect. The shown dedication to assist in global peace creation, adds to the impression of a professional organisation.
An updated and vastly re-edited version of the book "Flygvapnet – A Pictorial History of the Swedish Air Force", this book aims to give you a basic introduction to this small but highly capable air force.