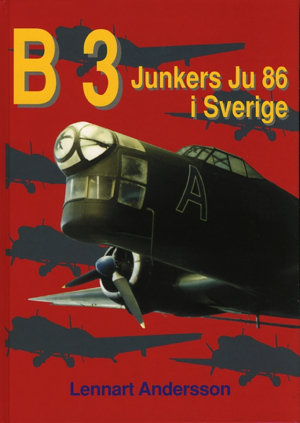 B3 - Junkers Ju 86 i Sverige
The Junkers Ju-86 was acquired by Sweden as the prime medium bomber type, but by the time it finally entered service, it was already obsolete.
Still, it was one of the most modern aircraft Sweden had available at the outbreak of the 2nd World War.

Aircraft historian Lennart Andersson tells the full story of the Junkers Ju-86 in Sweden, including it being licens-built as the first type for the then newly organized Saab company.

A wealth of photos, text in Swedish.